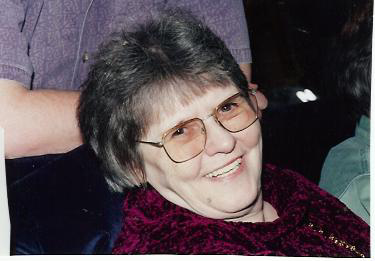 Marion (Louise) Kisner Normandy died at the age of 80 at Parkmoor Village Health Care Center, Colorado Springs, Colorado on August 15, 2014, following a brief illness.
Marion Louise Kisner was born on November 27, 1933 in Martinsburg, West Virginia, to Ruth (Thompson) Kisner and Paul Kisner. She was an only child but had many relatives living close by. She developed close friendships with several girls from elementary school and stayed in close contact with them throughout her life.
In 1951 she graduated from Martinsburg Senior High School, and began attending Shepherdstown College in Shepherdstown, West Virginia, where she studied biology. In 1955, she left college to marry Willard Davis Normandy, Jr.
One year later, on their first wedding anniversary, their daughter, Catherine Elaine, was born. Four years later their second daughter was born, Caroline Elizabeth. Elaine and Caroline were raised in the Maryland suburbs of Washington, DC.
In 1978, Marion began her career in the Federal Government in Washington, DC. She worked in various divisions including FEMA and FAA and retired in 1999 from the Federal Aviation Administration. She moved to California and lived there for five years. In 2004 she moved to Colorado Springs.
She is survived by her two daughters, Elaine Normandy and Caroline Normandy Levenberg, her two sons-in-law, John Heneghan and Edwin Levenberg, and her two grandchildren, Jessica Manning and Anthony Manning.