Here are three cards using the technique popularized by Colorbox (by Clearsnap ) and Magenta. In this technique, pigment inks are applied directly to the paper using the Catseye, Petal Point, or Option Plate. I start with the lightest color, then work up to the darkest color, using no more than three harmonizing colors. I generally use a metallic as one of my colors.
Lovers
This was my Valentine's Day card to my husband, and he has it hung above his desk at home. The image from Non Sequitur is stamped on King James Cast Coat using Plum Marvy Matchable Ink. The background is gold, crimson, and pink.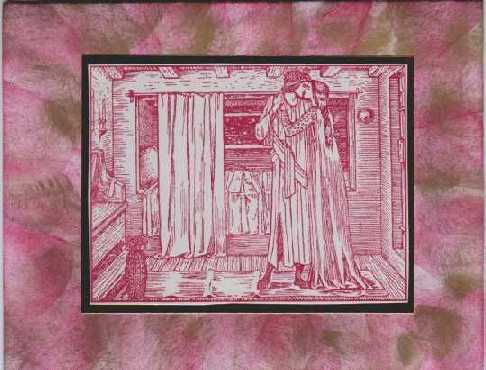 Elephant
I made this card when I was first playing with the technique. I think I used metallic gold, celadon and fresh green. The elephant, from Magenta, is over stamped with Colorbox black. It is mounted on gold metallic paper (which does not show up well in the scan) and glossy black.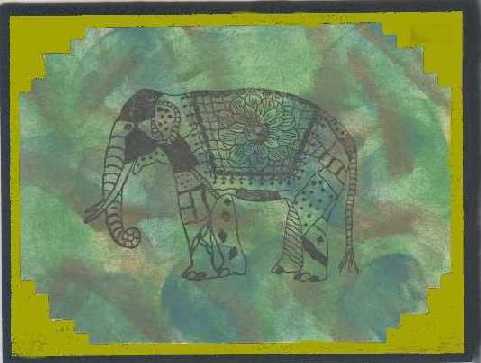 Pear
I made this card for a project that the ESWAP group did where everyone took a commonly available image (in this case the RubberStampede pear) and did what they could with it. I used gold, fresh green, and canary for the direct to paper background, and some very small Hero Arts stamps to over stamp the background.