I found these photos when I was looking for some other photos, and decided to pull them out and scan them in. There is no particular theme: I just like them.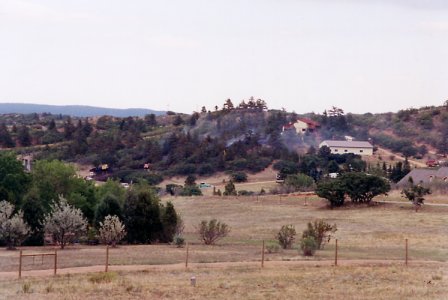 This shot, from our deck, looked idyllic until I realized that this is one of the shots that I took when our neighbor's hill was on fire. The fire fighters stopped the fire about thirty yards from their house. 2001 has been a tough year due to the drought, of historic proportions.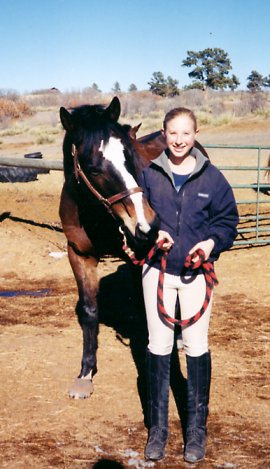 I took this in the fall of 2001 of Hap and the young woman who leases him.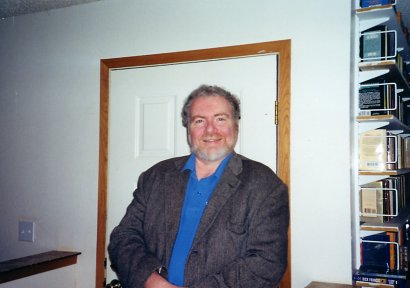 We were trying to get a photo suitable to send to a publication that is due to publish an article by Jack.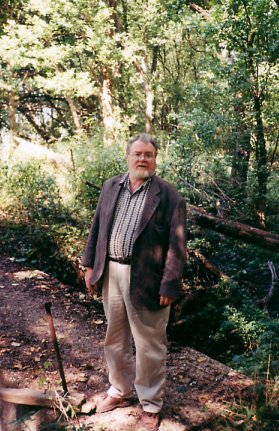 Hoh Rain Forest (Washington state) in June 2001. This site has further information.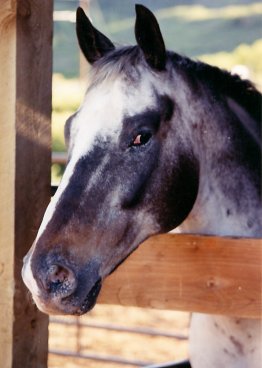 I have had my differences with Rags, who belongs to Jack, over the years, but I can't deny he is a handsome fellow, for an Appaloosa.